Fitbit latest smart watch after a long wait is finally here, the Fitbit Ionic smart watch is quite an update coming a long way from both Fitbit's Blaze and Surge. This new Giant cost twice the price of Fitbit Alta HR their best fitness tracker so far. It looks so much like an Apple watch that it can be confused for one from afar. The Fitbit Ionic is the sum of both Ionic's Blaze and Surge fitness tracking smart watches, having a unibody module with bands that are detachable at both ends.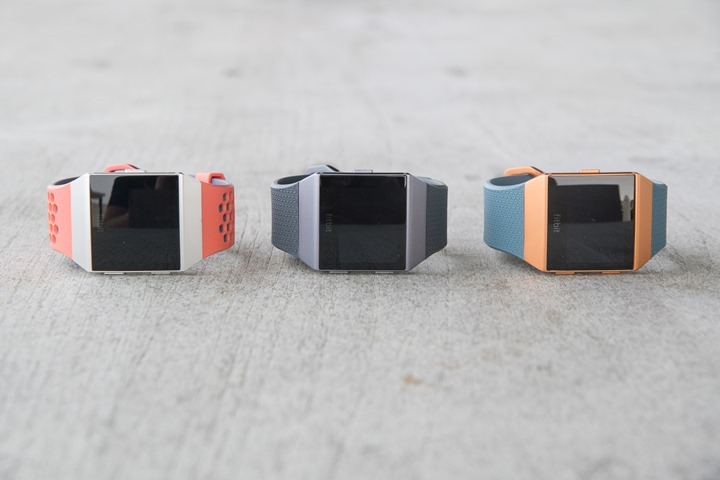 The Fitbit Ionic comes with a module which was manufactured using nano-moulding technology and aerospace class aluminium. This method gives a unibody that is both strong and light weight formed from the fusion of metal and plastic. The Fitbit Ionic amongst all other new product released this year like it wireless headphone gear comes in an elegant rectangular unibody design. It also comes with a renewed GPS platform, improved heart rate sensor and a whole lot of other features and a whole lot of other features.
First, there it comes in a three colour design such as Dark Grey, Silver and Gold/Copper and a revamped rectangular design, unlike the Blaze's awkward design. There is also an entirely new operating system, the Fitbit OS which comes with a whole lot of third party apps. There is also the Fitbit pay, built-in NFC chip and other smart features.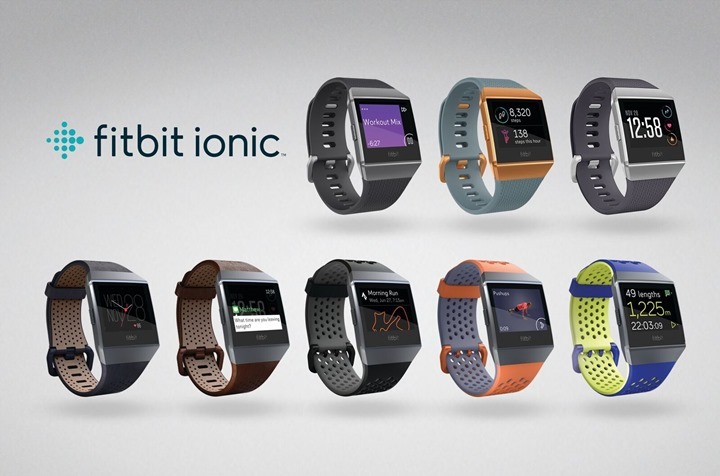 The Ionic smart watch, which is absolutely the most feature-rich wearable from Fitbit's stable for now, is a mix of a variety of other acquired part like the Fitstar which now runs Fitbit coaching platform was pulled from Pebbles' rubble in the buyout and last year's acquisition of Coin by Fitbit gave birth to the wearable payment platform, Fitbit Pay.
There is also the similarity with the Blaze; the Ionic has one left side power button and two right side button which is used to pause and save data during workouts. The 1000 nits super bright touchscreen display also comes in handy for viewing under sunlight during an outdoors workout session with no problem seeing the screen even when the sun's brightness is at its peak. In case your hands get sweaty during a typical workout session, no problem the tactile button gives better control and allows you to navigate the menu easily without having to touch the screen.
The smart watch has a flat underside design that makes direct contact with the skin giving more accurate biometric readings. Also included is an optical heart rate monitor, a SpO2 sensor to monitor oxygen content n the blood, GPS tracker, a four days battery life under standard usage and 10 hours with GPS or music use, 50m waterproofing for a better swim experience, NFC chip, apnea detector to better monitor your sleep, contactless payment system and a 2.5 GB memory storage.
Fitbit's Ionic is its first device that is capable of making contactless payment using the built-in NFC chip and its payment feature called Fitbit Pay; the Fitbit Pay supports both Visa and MasterCard.
All in all the Fitbit Ionic is best smart watch Fitbit as ever produce and have a whole of fitness monitoring features to choose from. Although, the company is not really there yet with its fashionable design.